Here's a press release issued by Sean Sweeney, President of Downtown Independent Democrats :

PRESS ADVISORY
Contact: SEAN SWEENEY -- 212-460-9896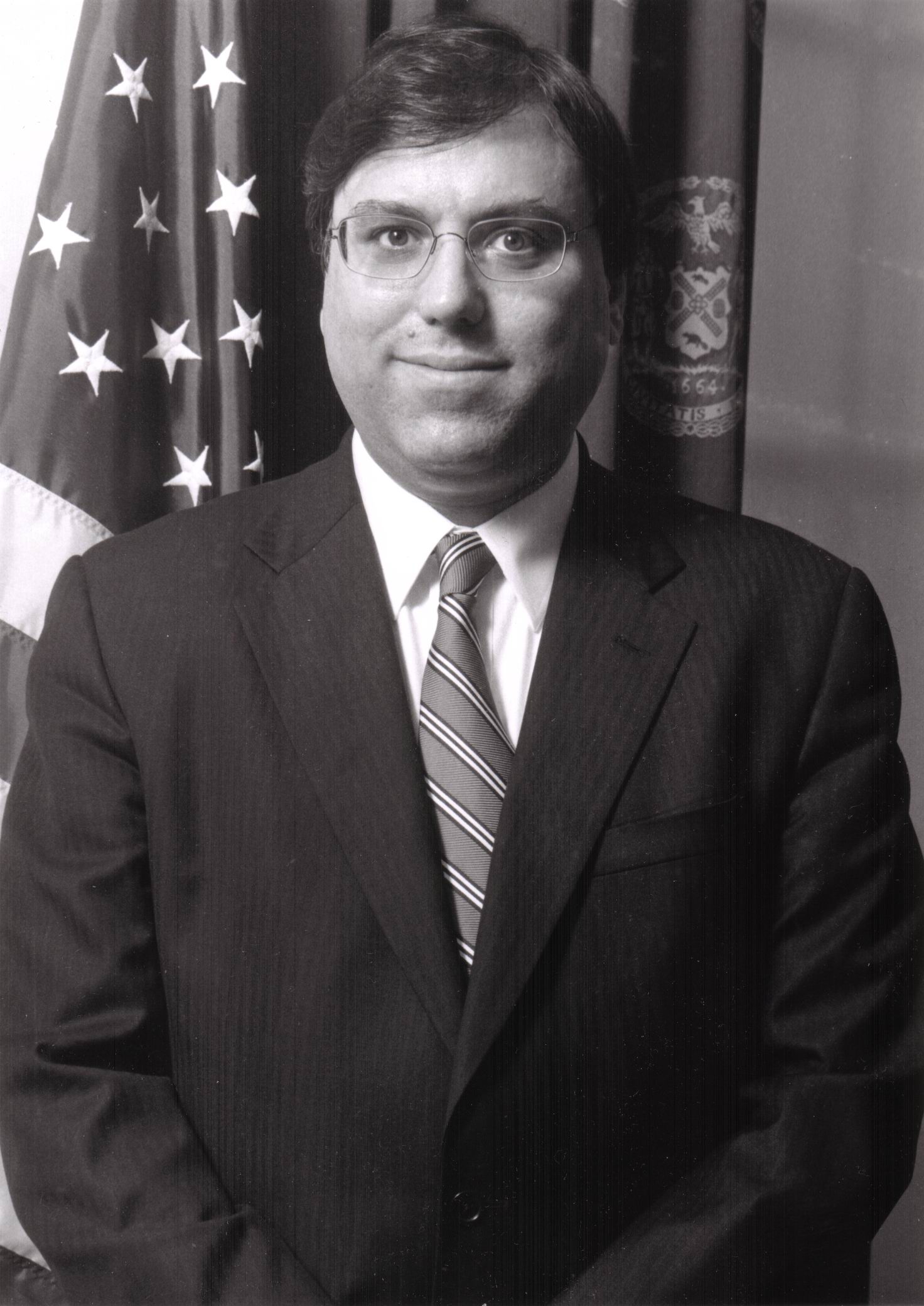 In a desperate and perplexing move that has bewildered downtown politicos, Councilmember Alan Gerson, [pictured right], is running two challengers to Downtown Independent Democrats' (DID) district leaders, Jean Grillo and Adam Silvera, with the implicit support of Speaker Sheldon Silver.
Gerson has told several people, including DID's president, Sean Sweeney, that he will challenge any district leader who will not endorse him, as Grillo and Silvera have refused to do. The two district leaders have openly endorsed his opponent, Peter Gleason.
This is confusing because district leaders are Democratic Party officials based out of assembly districts, while Gerson is running for city council. Apples and oranges.
Further, Silvera resides in the East Village, an area that is not even within Gerson's council district, but within Rosie Mendez'. So what does Gerson have to fear and why is he doing this? Go figure.
More preposterously, Gerson's candidate, Avi Turkel, a political unknown but former legislative aide in Gerson's office, although living in the assembly district does not live in the leadership 'Part' in which he is running and thus cannot even vote for himself in the Primary! He lives in Chinatown but is running for a district leadership position in the East Village, which NY's peculiar election laws permit.
This gets sticky because Sheldon Silver and Adam Silvera have worked together and endorsed each other in the past. However, Silver is endorsing Gerson for the council, but has refused so far to endorse his own 64th A.D. district leader, Silvera. Insiders feel that this is an attempt to pressure the DID to endorse Gerson. It apparently isn't working. If DID's candidate, Silvera, wins, this could be an embarrassing defeat for the powerful Speaker at the hands of a local Reform political club.
The other DID district leader, Jean Grillo, from Deborah Glick's west side 66th A.D. is facing a challenge from another novice, Noel Jefferson, whom Gerson has appointed to Community Board 1. Jefferson is so naive that she recently admitted in an email that, until recently, she had never heard of district leaders nor knew what they did.
Insiders feel Gerson's move is self-defeating. Instead of forcing the DID to support him and not Pete Gleason, it will have the opposite effect: by motivating the club to campaign for its district leaders, it will cause DID to work even harder to unseat Gerson. This only plays into the hand of his opponent, Pete Gleason. Again, go figure.
DID president Sean Sweeney quipped, "Apparently Gerson is running his campaign as he has run his council office: ineptly."
# # #