COMMUNITY ANNOUNCEMENTS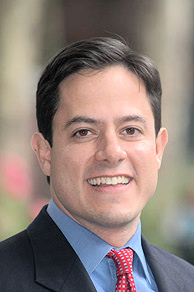 *** Con Edison and the Fire Department will conduct an emergency preparedness drill this Saturday, May 30, from 8:30 a.m. to noon, at two locations: First Avenue and 20th Street, and First Avenue at 36th Street. Streets will remain open. Residents should expect to see FDNY and Con Ed staff at the sites, as well as machine-generated fog -- which is not harmful to people or animals -- to simulate a real incident.

*** The New York City Department of Sanitation reminds you to pick up after your dog -- it's the law. Along with the Department of Parks and Recreation, the Sanitation Department is launching a coordinated "spring offensive" aimed at catching violators and giving them newly increased fines of $250.
*** In order to help small businesses gain access to credit during the economic downturn, the New York City Economic Development Corporation has launched a revamped Capital Access Program.Through the program, micro- and small businesses, including not-for-profits are able to apply for loans, which are guaranteed up to 40 percent by the City. For more information, or to apply, visit www.nycedc.com/capitalaccess .
*** The New York Junior Tennis League is offering free tennis lessons for youth, ages 6 to 18, at Wagner Middle School (75th Street between Second and Third Avenues) now thru June 26. Lessons take place Monday, Wednesday and Friday from 3:00 to 6:00 p.m., and Saturdays from 10:00 a.m. to 5:00 p.m. Loaner racquets and balls will be provided. There is no cutoff date for registration, and players can sign up on site. For more information, visit www.nyjtl.org .
*** The New York City Council and New York City Central Labor Council have launched a new, free job training source for New Yorkers who are unemployed or underemployed (making less than $10.70 per hour). Jobs to Build On will direct job seekers to information on workforce preparation courses, industry specific training and job placement services. For more information, visit www.jobstobuildon.org .
*** The Urban Justice Center will hold its next free monthly legal clinic on consumer debt on Tuesday, June 23. Attorneys will be on hand to help New Yorkers who are facing consumer debt problems including harassment by collectors, lawsuits, or the hardship of a frozen bank accounts or garnished wages. The clinics take place at the University Settlement / Project Home at 189 Allen Street (between Houston and Stanton), from 4:00 - 6:30 p.m. To make an appointment, or to find out what documentation you should bring, call (212) 505-1995.
*** Applications are available for 78 affordable, studio, 1- and 2-bedroom apartments under construction at 312 Eleventh Avenue. Rents for these units will range from $449 to $740. To be eligible, applicants must have incomes between $19,920 and $38,400 depending on family size and the unit requested. Applications will be selected by lottery. Current and eligible residents of Community Board 4 will receive preference for 50 percent of the units. Applications may requested by mailing a postcard to:

312 Eleventh Avenue Apartments
303 Park Avenue South
PMB 1047
New York, NY 10010

Applications may also be downloaded at www.phippsny.org/housing_app.html . Completed applications must be returned by regular mail only (no priority, certified, registered, express or overnight mail will be accepted) to a post office box number that will be listed with the application, and must be postmarked by June 14, 2009. For more information, visit http://www.nyc.gov/html/hpd/downloads/pdf/chelsea-area-manhattan.pdf .
*** Applications are available for 119 affordable, studio, 1- and 2-bedroom apartments under construction at 320 West 38th Street. Rents for these units will range from $383 to $631. To be eligible, applicants must have incomes between $17,294 and $38,400 depending on family size and the unit requested. Applications will be selected by lottery. Current and eligible residents of Community Board 4 will receive preference for 50 percent of the units. Applications may requested by mailing a postcard to:

38th Street West Towers
One Penn Plaza
Box 6108
New York, NY 10119

Completed applications must be returned by regular mail only (no priority, certified, registered, express or overnight mail will be accepted) to a post office box number that will be listed with the application, and must be postmarked by June 19, 2009. For more information, visit http://www.nyc.gov/html/hpd/downloads/pdf/38th-Street-West-Towers.pdf