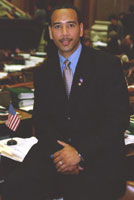 Our friend, Haile Rivera, is having a fundraiser in Northwest Bronx on Friday, April 17, 2009, for State Assemblyman Ruben Diaz, Jr., pictured right -- candidate for Bronx Borough President.
The suggested minimum contribution is $100.
Here's the text of the e-mail which accompanied the invitation:
I wanted to extend an invite to a very special event in honor and support of NYS Assemblyman Ruben Diaz, Jr., who is the Democratic Candidate for Bronx Borough President. I have known Ruben for ten years, having reached out to him for guidance. Ruben has been the same friend I met in 1999. He has not changed. He is committed to his community and to those who need our help the most. I ask you to join us as we honor Ruben's 12 years in the State Assembly and support his candidacy to continue the work of those before him: Fernando Ferrer and Adolfo Carrion, Jr.
Ruben believes that The Bronx's best days are still to come. We hope you attend!
Yours,
Haile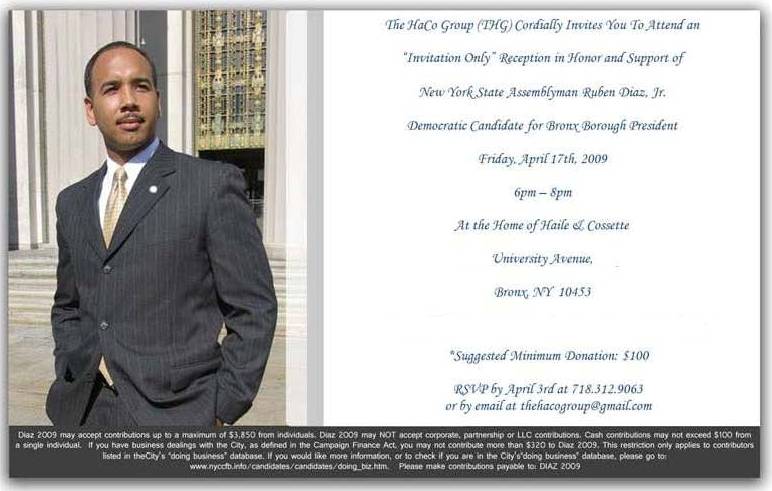 For additional information, or to RSVP, please call 718-312-9063 or via e-mail: thehacogroup@gmail.com