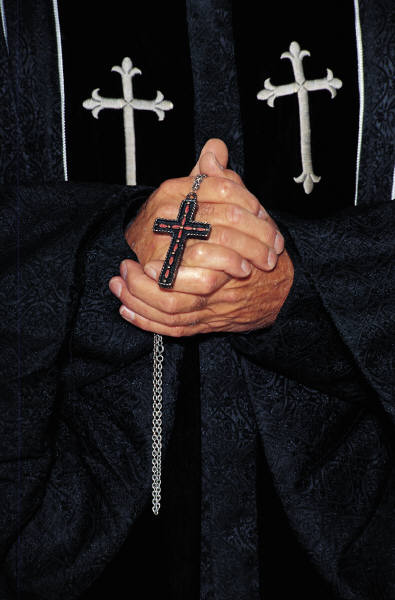 According to our state's highest court, a priest who engaged in sexual relations with a female congregant didn't breach a fiduciary duty.
Jane Doe sought marriage counseling which eventually led to an adulterous relationship with Rev. Peter M. DeBellis. Despite John Doe's complaints to the Roman Catholic Diocese of Westchester, and the priest's transfer to another church, the extramarital affair lasted for some three years.
When John and Jane later sued DeBellis and the Diocese, the Monroe County Supreme Court dismissed the case.
After finding the priest "held himself out a personal qualified to conduct marriage counseling," the Appellate Division, Fourth Department, thought DeBellis breached a fiduciary duty. It also determined the Diocese could be found guilty of "negligent retention and supervision" since it "supposedly knew of the misconduct but failed to take appropriate action."
Just a few months ago, the case came to an untimely demise.
The New York State Court of Appeals felt the priest didn't exert "control and dominance" over Jane Doe since she wasn't "particularly susceptible" to his influence.
Did our state's highest court put its imprimatur on an ungodly exercise?

To view a copy of the Court of Appeals's decision, please use this link: Doe v Roman Catholic Diocese of Rochester
# # #
For our earlier post on this case, please use this link: Should Priest Get Away With Adultery?