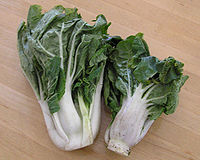 After his adversary's counsel missed four scheduled court appearances, Dr. Benjamin Choi's attorney sent a "letter warning" and made a motion which asked the New York County Supreme Court to dismiss the case.
Even though plaintiff failed to oppose that request, the court allowed Choi to seek sanctions (and other relief) if the plaintiff didn't appear for a subsequently scheduled conference.
On appeal, the Appellate Division, First Department, wasn't as forgiving. It granted Choi's motion unless the plaintiff's attorney paid Choi $3,500 within 45 days of being served with a copy of the AD1's order.
There was no bucking that Choi.

To view a copy of the Appellate Division's decision, please use this link: Gliber v. Choi