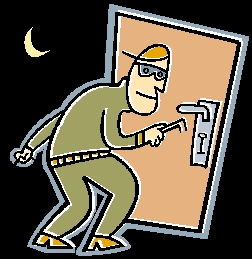 In People v. Mitchell , Curtis Mitchell and Charles May were seen breaking and entering into a Manhattan building. Although police were summoned, the two were no longer in the area by the time officers arrived. Some time later that evening, when the duo return to the crime scene, officers were able to intercept the men as they were again forcibly entering the structure.
Although the grand jury indicated the pair on a single count of burglary, it wasn't clear whether that indictment applied to the first or second entry.
After the jury found Mitchell guilty, he appealed to the Appellate Division, First Department, arguing that since he had been indicted on only one count, reversible error had occurred because jurors had been permitted to consider both entries, thus making it unclear which led to his conviction.
Finding no irregularity, the AD1 upheld the outcome, as did the New York State Court of Appeals. While the prosecutor presented evidence of two distinct burglaries, each occurred on the date and location set out in the indictment. Additionally, since he failed to object to the trial judge's jury instructions, Mitchell was found to have waived any objection to their irregularity.
Was that a criminal outcome?

To download a copy of the Court of Appeal's decision, please use this link: People v. Mitchell