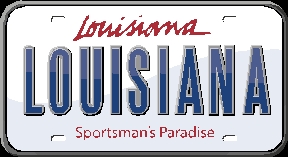 In Matter of Jones , Hersy Jones, Jr., faced disbarment from the practice of law in the State of New York after being disbarred in the State of Louisiana.
The Louisiana Attorney Disciplinary Board determined disbarment was appropriate after Jones allegedly misappropriated more than $9,000 of his client's funds and solicited business at a funeral home while a decendent's surviving relatives were making burial arrangements. On review, the Supreme Court of Louisiana agreed with the Board 's determination.
When he faced disbarment in New York, Jones argued he had been deprived of "due process" since he was denied an opportunity to file objections. He also claimed Louisiana's rules -- which governed the deposit of a $9,000 check made jointly payable to him and his client -- were "vague."
After the Departmental Disciplinary Committee for the First Judicial Department found against him, Jones filed a challenge with the Appellate Division, First Department.
Although he had been unrepresented during the course of the Louisiana proceeding, the record demonstrated Jones had answered the charges, given testimony, examined and cross-examined witnesses at hearings, and, submitted papers opposing the disbarment. Since Jones had notice of the rules governing his conduct, his lack of an understanding or familiarity with them couldn't serve as an excuse. Finally, the AD1 gave considerable deference to the Louisiana Supreme Court's decision as that forum "had the greatest interest" in the outcome.
Lache pas la patate!

To download a copy of the Appellate Division's decision, please use this link: Matter of Jones