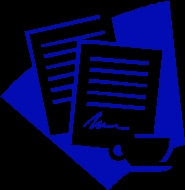 In Koeppel v. 895 West End Avenue Coop. Corp , John Koeppel sued 895 West End Avenue Coop (895 WEA) to recover damages for alleged apartment related damage and efects.
After the New York County Small Claims Court awarded Koeppel $5,000, 895 WEA appealed to the Appellate Term, First Department, which reversed the outcome.
Not only did Koeppel agree to accept the apartment "as is," he "specifically disclaimed his reliance on any promises or warranties concerning the [apartment's] condition."
The AT1 also found Koeppel's assertion that the apartment's defects were hidden or "latent" to be unpersuasive, since he failed to present "any professional opinion or ... competent evidence" as to what caused a wall within his unit to collapse some 16 months after the apartment had been purchased.
The AT1 certainly didn't have any latent disdain for this case.

To download a copy of the Appellate Term's decision, please use this link: Koeppel v. 895 West End Avenue Coop. Corp