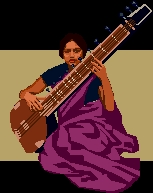 In Sitar v. Sitar , John Sitar filed suit against his son Steven, his daughter-in-law Kristen, his lawyer Kevin McGraw, and the law firm of Mintz & Fraade, P.C., in connection with the sale of corporate assets.
John Sitar, the owner of Corstar Business Computing (Business Computing), agreed to sell the business to Corstar Communications, an entity owned and controlled by Steven and Kristen. The parties' agreement provided that the purchase price would be determined by Business Computing's profits while Steven and Kristen were running its operations. Kevin McGraw acted as the attorney for all parties to the transaction, and served as a member of Business Computing's board of directors. After the sale transpired, John alleged that McGraw failed to notify him of some unauthorized behavior which supposedly diminished Business Computing's value.
When the Westchester County Supreme Court granted McGraw's request to dismiss the case, John appealed to the Appellate Division, Second Department, which found the complaint adequately alleged malpractice by McGraw and Mintz & Fraade -- that McGraw represented both sides to the transaction, allegedly suffered from a conflict of interest, and allegedly failed to disclose information critical to Business Computing's purchase price. In other words, the complaint adequately pled a "breach of a duty of loyalty" and "breach of duty of care" against the lawyer and his firm.
Was that the last, McGraw?

To download a copy of the Appellate Division's decision, please use this link: Sitar v. Sitar