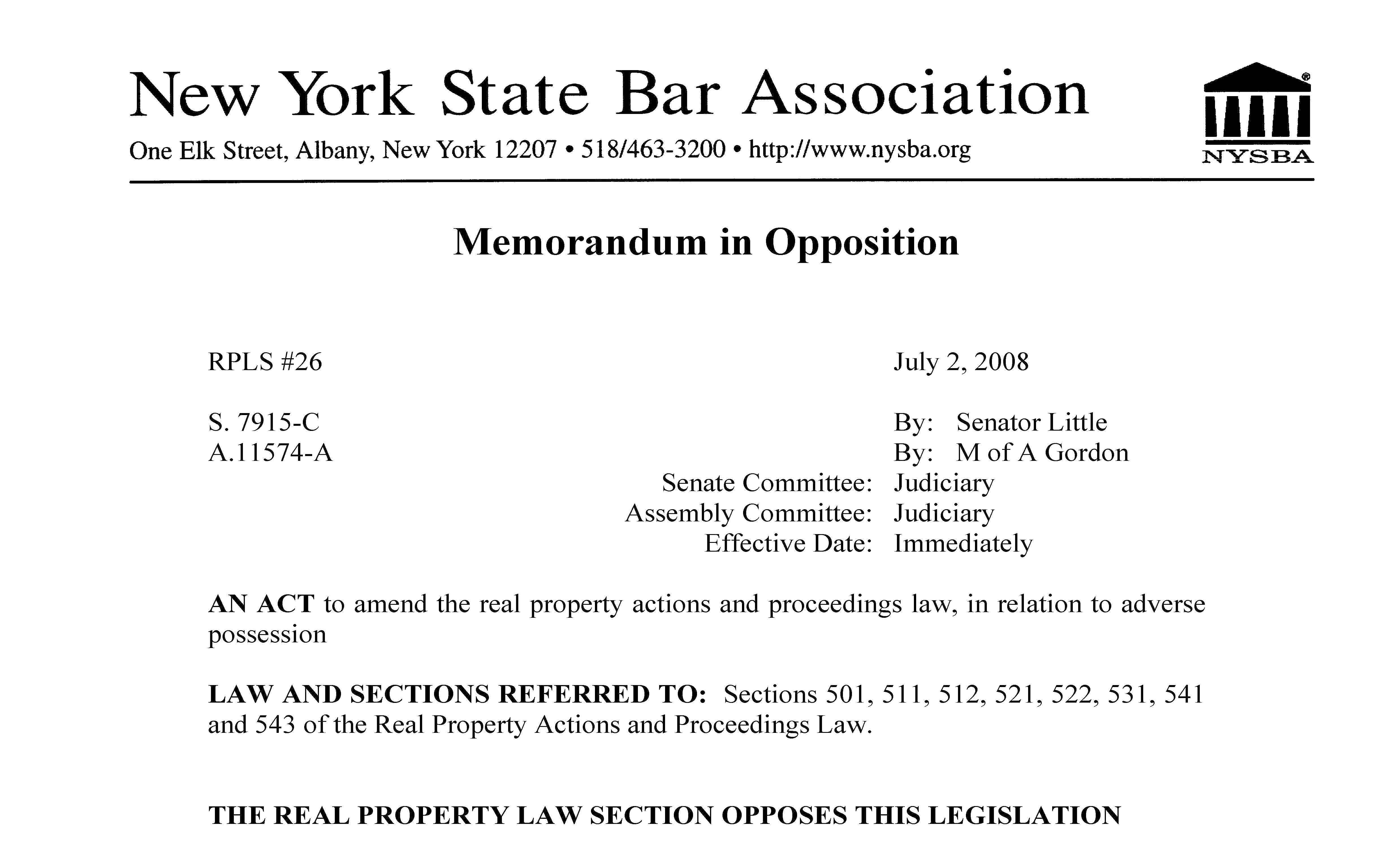 A reader forwarded a copy of a " Memorandum in Opposition " (dated July 2, 2008) issued by the members of the Real Property Law Section of the New York State Bar Association (NYSBA).
The document encouraged Governor Patterson to veto the "hastily negotiated" amendments to the law of adverse possession and expressed concern that the legislation will likely "have significant adverse consequences for real estate ownership in New York."
Citing numerous "drafting ambiguities," and a reliance upon "an analysis of the mind of the adverse possessor," NYSBA had asked that any modifications be delayed until "all parties" were given an opportunity "to sit down and draft an acceptable statute that would protect the interests of all the people of New York."
Unfortunately, the Governor signed the bill into law on July 8, 2008, and years of contentious litigation most certainly awaits New York property owners facing adverse possession claims. (Interestingly, NYSBA 's Memorandum provides an outline of the legal issues and arguments which will likely arise over the months and years to come.)

To download a copy of the NYSBA memo, please use this link: NYSBA opposes adverse possession (7/02/08)
To view the attachment referenced in the NYSBA memo, please use this link: Attachment to NYSBA Memorandum in Opposition
To view our posts on this topic, please use this link: Adverse Possession