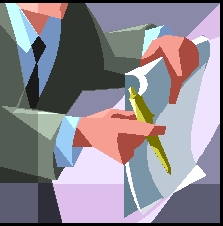 In Lodhi v Stewart's Shops Corp. , Ziaunnisa Lodhi sued Stewart's Shops Corp . after she was injured in one of the company's stores.
Although her attorney initially negotiated a $5,000 settlement, Lodhi declined to accept that deal. Some three years later, the lawyer sent Lodhi a letter terminating the attorney-client relationship and advising her to find other counsel.
Instead, on June 26, 2006, she met with another attorney at the same firm and signed an agreement to release Stewart's from liability in exchange for $5,000. Of course, Lodhi later had a change of heart and opted to end the attorney-client relationship and retracted the release. However, the law firm had already delivered the document to Stewart's and had received the $5,000 payment.
Lodhi then claimed her signature was fraudulently obtained since the attorney didn't "explain the release or its import or permit her sufficient time to read the document."
When the Ulster County Supreme Court granted Stewart's motion to dismiss the case, Lodhi appealed to the Appellate Division, Third Department, which also wasn't buying Lodhi's arguments.
The AD3 found that Lodhi was bound by the release unless she could show "duress, illegality, fraud or mutual mistake." Since Stewart's wasn't alleged to have committed any wrongdoing here, the agreement could not be attacked. Additionally, Lodhi's contention that the law firm lacked authority to enter into the settlement wasn't supported by the record.
Could you just hear the sigh of release ?

To download a copy of the Appellate Division's decision, please use this link: Lodhi v Stewart's Shops Corp.