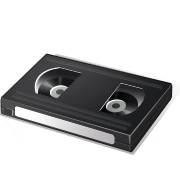 In Barone v. City of New York , Armand Barone claimed he slipped and fell on a patch of ice on a sidewalk adjacent to a building leased by IESI, Inc.
An IESI employee, who witnessed the incident, testified Amand fell off a garbage truck.
During the course of discovery, Armand learned IESI had a surveillance tape of the incident. Although an IESI supervisor had viewed the tape and set it aside, by the next day, the tape was "lost."
The Kings County Supreme Court granted Armand's request to strike IESI's answer based on the tape's destruction (or "spoliation") and prohibited the company from offering "evidence to contradict that [the] plaintiff fell on an ice condition" which was created by the IESI.
On appeal, the Appellate Division, Second Department, thought that was a "drastic sanction." Since Armand could still prove his claim, the "more suitable sanction" was a "negative inference charge."
Can we infer IESI was treading on ice here?

To download a copy of the Appellate Division decision, please use this link: Barone v. City of New York