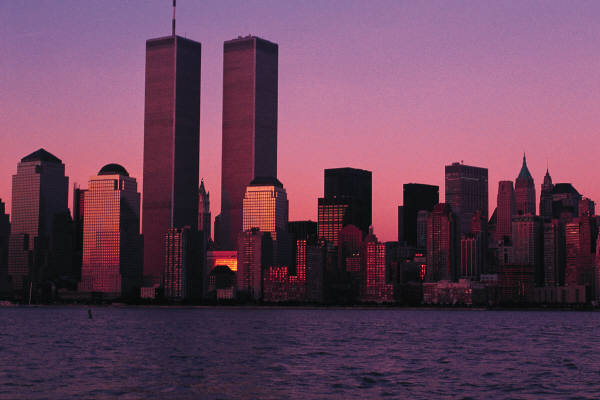 In WTC Captive Insurance Company, Inc. v. Liberty Mutual , WTC Captive Insurance questioned whether the United States District Court for the Southern District of New York (SDNY) had subject matter jurisdiction over a lawsuit involving the insurance companies which covered the World Trade Center's cleanup efforts. (After the September 11, 2001 attacks, the City of New York realized massive work was needed to clear Ground Zero debris.)
The City first sought coverage from Liberty Mutual to protect the "contractors and consultants for bodily injury occurring in connection with the World Trade Center clean-up effort." The City then secured excess coverage from a group referred to as the "London Insurers." Two years after the attacks, the City "obtained additional protection for itself and its contractors from the Federal Emergency Management Agency (FEMA)."
With a $1 billion FEMA grant, the WTC Captive Insurance Company was formed to "protect the City and its contractors against loss, liability and expense that exceeded the City's existing insurance protection."
Approximately 10,000 lawsuits were filed against the City by individuals allegedly injured during the course of clean-up efforts. When the City demanded protection by its carriers, only WTC Captive responded and suit was filed against Liberty Mutual and the London Insurers.
When the London Insurers sought to dismiss the case for lack of "subject matter jurisdiction," the SDNY found it had the requisite power to hear the case since "all these workers' suits arose from, or were related to, the terrorist-related aircraft crashes into the World Trade Center, regardless if the injuries complained of arose immediately after September 11, or at any time thereafter until clean-up work was completed approximately eight months later, in May 2002."
When the London Insurers asked the court to reconsider its position, the SDNY denied the request, noting such motions are only granted to "correct clear error; prevent manifest injustice; or consider newly available evidence."
The SDNY noted that "displeasure with a result is not a basis for the [reconsideration] motion," and that the movants were offering a mere "rehash" of arguments that had been previously presented.
The court also pointed to the Air Transportation Safety and System Stabilization Act (ATSSSA), passed less than two weeks after the 9/11 attacks, which gave the SDNY "original and exclusive jurisdiction over all actions brought for any claim." The law's purpose was to ensure "uniformity and expertise could be concentrated in a single court dealing with all 9/11-related litigation, and to avoid the possibility of inconsistent judgments."
The SDNY found the exercise of its jurisdiction appropriate given the United States Supreme Court's direction district courts "consider the values of judicial economy, convenience, fairness and comity in deciding whether to exercise supplemental jurisdiction."

To download a copy of the District Court's decision, please use this link: WTC Captive Insurance Company, Inc. v. Liberty Mutual