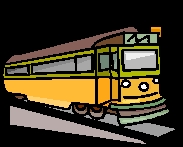 In Sidun v. Wayne County Treasurer , Stella Sidun filed suit alleging her due process rights were violated when the County Treasurer of Wayne County (Michigan) "wrongfully deprived" Stella of her property.
Helen Krist owned a two-family dwelling on a parcel of land located in Hamtramck, Michigan. In 1979, by way of a quitclaim deed, Krist conveyed the property to herself and Stella Sidun -- her daughter -- as joint tenants with right of survivorship. The deed noted that Krist's primary residence was located in Warren, Michigan while Sidun's was in Birmingham, Michigan.
In 1998, after Krist developed Alzheimer's, she moved into her daughter's Birmingham home and, while the utility bills were forwarded to her daughter's place, Hamtramck's property tax officials weren't notified of the address change. Several months later, the Warren residence was sold.
From 1999 to 2003, the county treasurer mailed the Hamtramck tax bills to Krist's old Warren address and, of course, were not paid.
When the treasurer sent two notices of delinquency by first class and certified mail to the Warren address they were returned as "undeliverable." Once the property went into foreclosure, the treasurer sent notices of the hearing date by certified mail to Krist's old address. And again, those notices were returned as undeliverable.
Because of those failed attempts, the treasurer opted to post the foreclosure notice on Krist's Hamtramck property and also published the information in a local newspaper, but failed to send a copy of the information directly to Sidun's Birmingham residence as listed on the deed.
When Sidun later filed suit, a trial court found Sidun's due process rights hadn't been violated and the Michigan Court of Appeals agreed. On appeal to that state's highest court, the Supreme Court of Michigan vacated the judgment and remanded the matter back to the Court of Appeals for reconsideration. After the Court of Appeals came to the same conclusion, the Michigan Supreme Court reversed.
Relying on Mullane v. Central Hanover Bank & Trust Co. and Jones v. Flowers, Michigan's Supreme Court concluded that, in order to satisfy constitutional requirements, the notice method utilized had to be "reasonably certain to inform those affected." Because two addresses were listed on the deed -- and a reasonable inference could have been drawn that Sidun was reachable at that other address -- the treasurer erred by limiting the direction of notices to the Warren property. The processes and procedures utilized weren't "reasonably calculated" to succeed.
The Supreme Court further found the posting and publishing insufficient. While they might have been reasonable follow-up methods under different circumstances, because the treasurer had Sidun's name and address prior to foreclosure, the procedures utilized in this instance were inferior to mailing the notices directly to Sidun's Birmingham residence and thus violative of her due process rights.

To download a copy of the Supreme Court of Michigan's decision, please use this link: Sidun v. Wayne County Treasurer