The Boca Raton Community Hospital (BRCH) sent me the Summer 2008 edition of its magazine, " Healthy Living ."
In it, you'll find articles you'd expect from a medical institution -- like pieces on hearing loss, cancer care, treatment of atrial fibrillation, and other stuff like that.
But it was the article on page 18, "Team Infection Protection," that caught my eye.
In addition to recommending "visitors, patients, caregivers and hospital staff should wash their hands frequently," you'll find the following advice on how to stop the spread of germs:
If you feel sick, stay home (or seek medical attention);
"Avoid touching your eyes, nose or mouth;" and
"Cover you mouth and nose with a tissue when you sneeze or cough. No tissue? Use the crook of your arm."
The crook of your arm?
Believe or not, the U.S. Centers for Disease Control and Prevention (CDC) is the source of that tidbit. Of course, when you go the CDC 's website, its advice is phrased a bit more delicately.
Here's what you'll find on its " Cover Your Cough " page:
To help stop the spread of germs,
Cover your mouth and nose with a tissue when you cough or sneeze.
If you don't have a tissue, cough or sneeze into your upper sleeve, not your hands.
Put your used tissue in the waste basket.
And an official CDC poster guides as follows: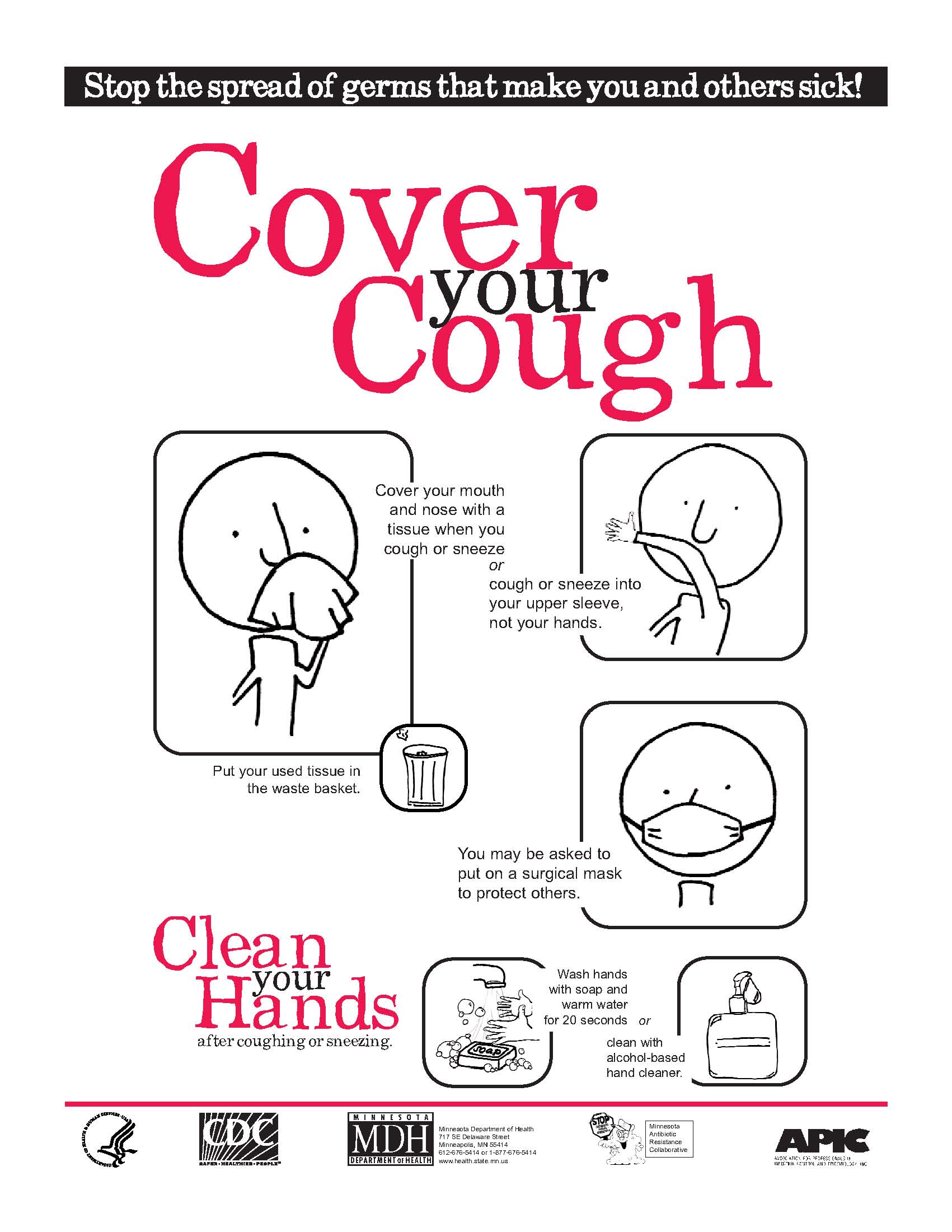 Now how crooked is that?