Over the weekend, we reported that the Association of Justices of the Supreme Court of the State of New York had corresponded with Ann T. Pfau , New York State's Chief Administrative Judge, advising her of a resolution -- "overwhelmingly" approved by the officers of that Association -- objecting to a proposed salary cap for certain non-judicial personnel.
In retaliation for judges not having received a pay increase from the New York State Legislature in about a decade, the Office of Court Administration (OCA) -- headed by Chief Judge Judith Kaye -- thought it would be neat to punish the system's "lay" employees making $115K (or more) by freezing their salaries until judicial raises are approved.
Interestingly, that plan has been met with increasing resistance from OCA 's judges. Here's the text of a "petition" which is now being circulated and signed by jurists state-wide:
To: Chief Judge Judith Kaye
Chief Administrative Judge Ann Pfau

April 25, 2008


Our distinguished colleague, Hon. W. Dennis Duggan, has written to you expressing the view that non-judicial employees of the Unified Court System should not be denied increased salaries by being tied to the devastating 10-year denial of increased compensation and cost of living adjustments to the judiciary.

We, as judges of the courts of the State of New York and its cities, counties, towns and districts, wish to go on record together, in support of that position. The people we work with every day should not be penalized by having their salaries frozen because ours are. Linkage must end for us and should not be adopted for others.

We denounce and repudiate the hostage holding tactics of the legislature and urge that it not be condoned by replicating it.

EMILY JANE GOODMAN
CAROL BERKMAN
PAUL BUCHANAN
ROY TEPPER
LAURA SAFER-ESPINOZA
JAMES PAGONES
ELLEN COIN
ALICE SCHLESINGER
LARRY SCHACHNER
STEVEN JAEGER
NICHOLAS DeROSA
MARGARITA LOPEZ TORRES
DENNIS McDERMOTT
PHILIP V. CORTESE
KIM MARTUSEWICZ
ROBERT DI BELLA
JOAN A. MADDEN
ROBERT MAIN
KRISTIN BOOTH GLEN
SUSAN S. DANOFF
RICHARD LEE PRICE
MARY WORK
ELLEN GESMER
ANGELO MORINELLO
WAYNE SAITTA
NORA FREEMAN
ANTHONY FIORELLA
ANN E. O'SHEA
KEVIN G. YOUNG
ANDREW M. ENGEL
KATHRYN E. FREED
MARGARET McGOWAN
RICHARD B. LOWE
EDWARD McLAUGHLIN
ELIZABETH GARRY
JUDITH CLAIRE
ARTHER J. COOPERMAN
GLORIA SOSA-LINTNER
JOHN O'DONNELL
WILLIAM ERLBAUM
STEPHEN KNOPF
HOWARD SULLIVAN
EMILY OLSHANSKY
VICTOR ALFIERI
GERALD WHELAN
TERRENCE McELRATH
ANTHONY FALANGA
CHRISTOPHER J. BURNS
ARTHUR SHACK
MARION McNULTY
ROBERT DiBELLA
ALBERT TOMEI
JO ANN FERDINAND
GEORGE VILLEGAS
BETTY WILLIAMS
GUSTIN L. REICHBACH
(partial list)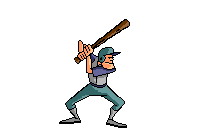 UPDATE (MAY 8, 2008):
Justice Emily Jane Goodman reports that -- as of today's date -- over 200 judges have signed the petition.