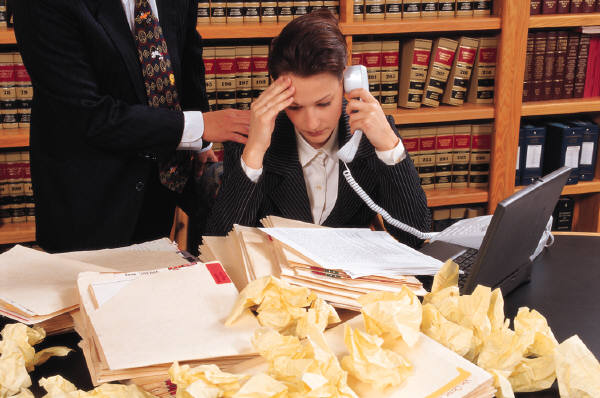 In Matter of Brown , the Departmental Disciplinary Committee for the First Judicial Department (DDC) sought to prevent Louise Brown from practicing law in New York State.
Brown, together with others, had reportedly stolen more than $1.35 million from a mortgage company and eventually pled guilty to a series of felonies: grand larceny in the first degree, grand larceny in the second degree, and falsifying business records in the first degree.
To compound matters a bit further, Brown didn't report her conviction to the DDC , as required by state law. Apparently, the DDC learned of Brown's guilty plea from the Kings County District Attorney's Office.
The DDC contended that Brown had been "automatically disbarred" upon her conviction of a felony. (That position was unopposed by Brown.)
Upon review, the Appellate Division, First Department, concluded that "a conviction for any criminal offense classified as a felony under the Laws of this State results in automatic disbarment by operation of law." As a result, the AD1 granted the DDC 's request.
The appellate court further noted that while Brown hadn't been sentenced, the outcome was still appropriate, since "the date of entry of a guilty plea is the date of conviction that triggers automatic disbarment."
Unfortunately, we're barred from any further analysis of this case.

To download a copy of the Appellate Division's decision, please use this link: Matter of Brown