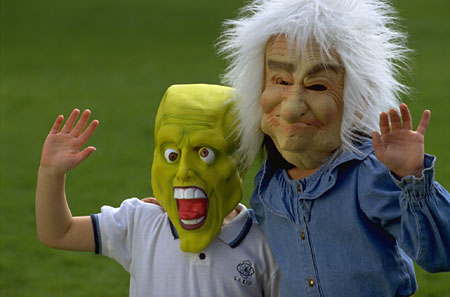 A reader forwarded an article which is being disseminated by Monster.com , a self-described "global employment solution" website.
According to the company's promotional materials, "Monster works for everyone by connecting employers with quality job seekers at all levels and by providing personalized career advice to consumers globally."
In an article entitled, "Ten 10 Annoying Work Habits," a New York recruiter, Jennifer Star, is quoted as identifying ten ways to become a pariah of the workplace. They are:
1. Being unprepared.

2. Not being a team player.

3. Not being self-reliant.

4. Emitting foul odors.

5. Being loud on the phone.

6. Being "unhealthy."

7. "Walking like an elephant."

8. Having your cell phone always on.

9. Having your computer volume "too loud."

10. Shaking hands "like a fish" and avoiding eye contact.
While certainly humorous in some respects, from a legal standpoint, why do we get the feeling that an employer would be subjected to costly workplace-discrimination litigation if at least half of those items were listed on an evaluation form or cited by an employer as the basis for an employee's discipline or termination?
In our humble opinion, Monster.com is doing a disservice by circulating that piece.
It desensitizes people to the underlying causes of an "abnormal" gait, a weak handshake, inattentiveness or lack of focus, odors, or the sound levels at which co-workers may communicate (or set their electronic devices).
The piece struck us as insensitive to the needs of people with physical and mental challenges, and appears to foster a form of intolerance which may run afoul of laws such as the Americans with Disabilities Act (ADA) .
Even though it's Halloween, we couldn't resist chastising Monster.com for acting a bit too monstrously in this particular instance.

To view a copy of the Monster.com article, please use this link: Top 10 Annoying Work Habits