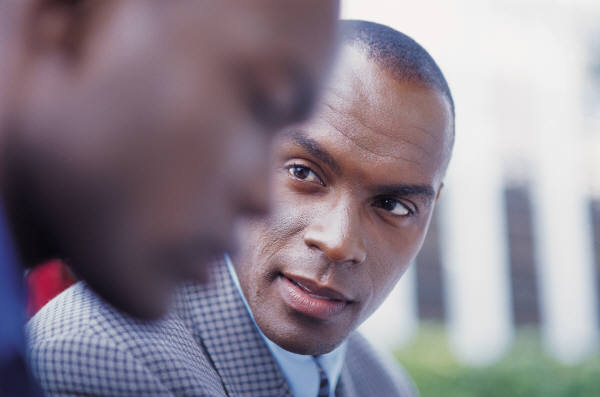 Nicholas Dermigny, served as Executive Vice President and Chief Operating Officer for Muriel Siebert & Co., Inc., (Siebert) , which was involved in a dispute with Intuit, Inc. , a financial software maker.
It was Siebert's contention that its brokerage services had not been adequately promoted to Intuit's customers as required by a "strategic alliance" agreement, and a lawsuit in the New York County Supreme Court ensued.
While that litigation was pending, Dermigny ended his association with Siebert and was contacted by Intuit's attorneys for questioning about the underlying dispute. During the course of that meeting, Dermigny was advised by Intuit's counsel to not disclose any privileged or confidential information (such as any communications involving legal strategy or other discussions had with Intuit's legal team).
When Siebert later learned of that meeting, it asked a New York County Supreme Court judge to have Intuit's attorneys disqualified -- or thrown off the case -- and that Intuit be barred from using any information secured from Dermigny during the course of that meeting.
Finding an "appearance of impropriety," based on the "possibility" that confidential information had been imparted during the course of the interview, the New York County Supreme Court granted Siebert's request. On appeal, the Appellate Division, First Department, reversed.
Based upon its review of the law, the AD1 concluded there is no legal or ethical bar against interviewing an adversary's former employee. And, since Intuit's attorneys had advised Dermigny to refrain from releasing any confidential information (a request which he honored), no impropriety or prejudice could be discerned.
On appeal to our state's highest court, the Court of Appeals affirmed the AD1's decision. As long as counsel ensures that confidential information is not solicited from, or imparted by, the former employee, the state's highest court could identify no ethical breach or irregularity triggered by the exchange.
Seems almost intuitive, doesn't it?

For a copy of the Court of Appeals's decision, please use this link: Muriel Siebert & Co., Inc. v. Intuit Inc.