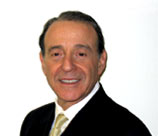 According to Alan Schnurman , a partner at the law firm of Zalman & Schnurman, and host of the Lawline TV show, six simple words are the key to making millions in real estate.
On Wednesday, March 21, 2007, Mr. Schnurman taught a master class at New York Law School entitled, Finding your Fortune in Real Estate. His lecture focused on how anyone can make millions through real estate investing ... as long as you get up every morning and repeat the phrase, "I can, I will, I must."
"Being successful in real estate is all about attitude," said Schnurman. Because the industry is inherently risky, you can only succeed if you are confident and courageous.
Working from that foundation, Schnurman outlined his "Five Rules of Real Estate." Here they are:
1) "Location, location, location!"
Schnurman explained that you should always try to buy in the best location your money will allow, and that you should never forget to do your due diligence. Your goal is to know more about the property you are buying and the area in which it is located than your real estate broker does. This will insure that you are getting the most for your money, and, if you buy in a good location, that you make a profit when you eventually sell.
2) Be patient!
Always buy property with the intention of holding onto it for a decade. You don't necessarily have to retain it for that entire period of time if the right price comes your way but, as Schnurman explained, real estate is not as liquid as the stock market. So, before you begin to see significant results, you may have to be patient.
3) Avoid over-leveraging!
While taking on large amounts of debt will give you more access to possible purchases, Schnurman believes you will never make a profit if you are over-leveraged. Buy what you can comfortably afford.
4) Refinance!
Instead of selling a home to purchase a new one, refinance that home and roll the money over to a new purchase. That will allow you to increase your portfolio of properties and defer tax consequences.
5) There's always another deal!
If you don't feel comfortable with the property you have researched or the price that is being offered, let it go! There is always another deal right around the corner.
Whether these five rules will really work for everyone is open to speculation but, according to Schnurman, over the long term, you can never get hurt when you invest in real estate because there will always be a demand for your product.
Why is that, you ask?
Well according to Schnurman, "the population keeps growing while land does not. You do the math!"

To learn more about Mr. Schnurman, please use this link: Schnurman bio
To learn more about NYLS's Center for Real Estate Studies, please use this link: Real Estate Studies