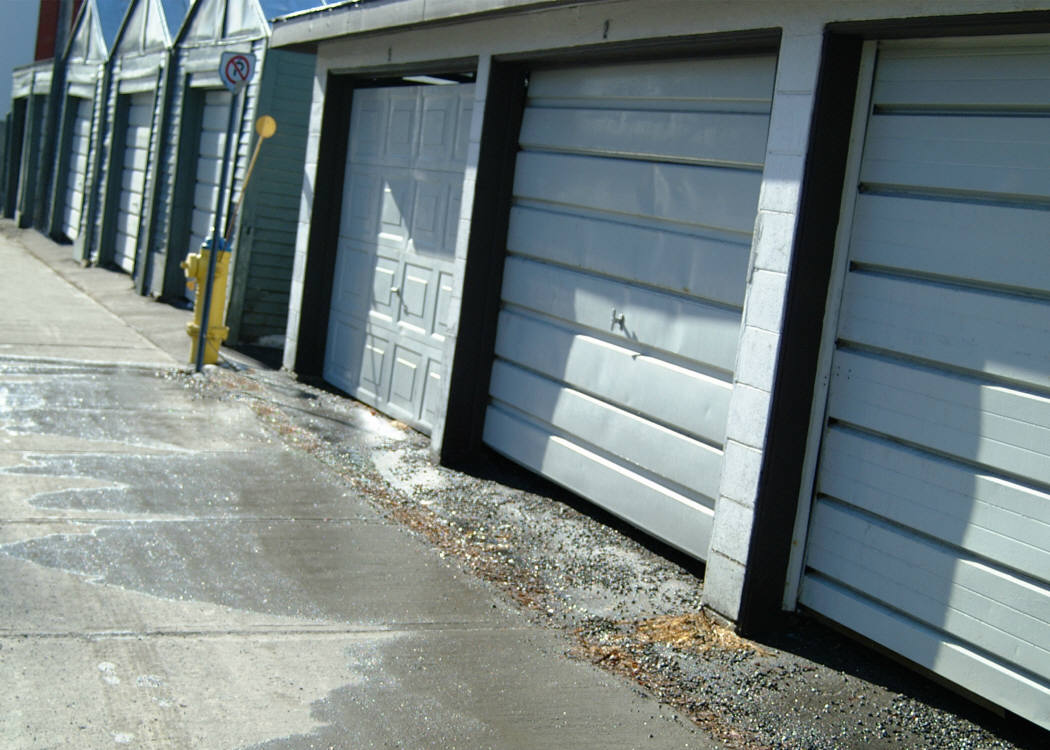 James Moran was not getting along with his landlord, Kathleen Orth.
Back in March of 2003, Moran -- a cabinet maker -- leased a garage space in Orth's Nassau County building. A month later, Moran allegedly failed to pay the rent and summary eviction proceedings ensued. Orth was forced to start two different nonpayment cases and both were dismissed due to service irregularities and pleading defects.
In apparent frustration with the judicial process, in May of that year, Orth allegedly locked Moran out of the garage space and had his personal property "hauled away." Moran later filed suit in the Nassau County Supreme Court alleging wrongful eviction and theft of his personal property.
After a jury trial, a verdict was returned in Moran's favor in the sum of $1,500. Contending that the trial judge had erred in not allowing the issue of treble and punitive damages to be submitted to the jury, and that the verdict was contrary to the "weight of the evidence," Moran appealed to the Appellate Division, Second Department.
While the AD was of the opinion that an award of treble damages was warranted by operation of state statute,* it did not believe that punitive damages were also justified** or that the jury's verdict was unreasonable or "deviated materially" from the loss incurred.
The appellate court justified the trebling of the money judgment as follows:
Here, the record shows that Orth's unlawful eviction was not unintentional. Although Moran failed to pay rent, Orth was not entitled deliberately to resort to self-help. Orth locked Moran out of the premises for more than three months, from mid-May, 2003, until early September, 2003, when she was ordered by a judge to give him keys. Further, Orth admits to throwing out some of Moran's property. Moreover, Orth ultimately commenced a third nonpayment proceeding against Moran, which, like the petitions in the two prior proceedings, sought more rent than that to which she was entitled, and Orth never secured a warrant of eviction, although she stated at trial that she had done so. Under these circumstances, an award of treble damages was appropriate ....
"This is not the kind of vice I had in mind!"
For a copy of the Appellate Division's decision, please use this link: Moran v. Orth
-----------------------------
*Real Property Actions and Proceedings Law section 853 provides:
If a person is disseized, ejected, or put out of real property in a forcible or unlawful manner, or, after he has been put out, is held and kept out by force or by putting him in fear of personal violence or by unlawful means, he is entitled to recover treble damages in an action therefor against the wrong-doer.
**The Court indicated that under the appropriate circumstances (not demonstrated here), a miscreant can be hit with both treble and punitive damages. As the court observed:
The rejection of a claim for punitive damages does not preclude an award of treble damages ... as the two remedies are "not equal nor duplicative" and because punitive damages generally require "more egregious conduct involving malice" .....