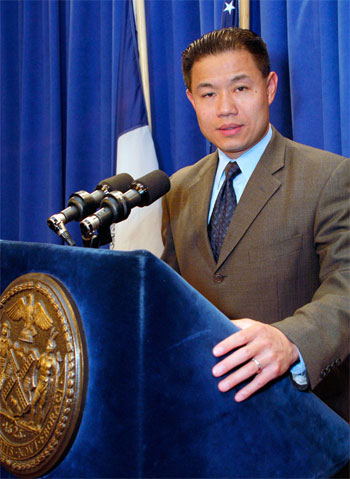 Earlier this afternoon, I received a message from New York City Councilmember John C. Liu 's office about the power outage which impacted some 10,000 residents of Flushing, Queens, on June 1, 2007, and Con Ed 's anticipated inability to service the needs of its customers this summer.
The text of that e-mail reads as follows:
Council Member John C. Liu is urging energy conservation as the hottest days of the summer approach and our fragile electrical infrastructure continues to be vulnerable to outages. Unless conservation measures are taken, we will all face the kind of power outage that has already confronted Flushing, Queens earlier this month.

***

Agnes Kim, Director of Operations, Office of Council Member John C. Liu
While energy conservation is certainly an admirable goal, it does not excuse Con Edison 's continuing failure to address a deteriorating, and obviously inferior, infrastructure.
Only moments ago, Eyewitness News reported scattered power outages in the South Bronx and Manhattan's East Side. (What's next?)
It's time to stop the posturing and for our political leaders to use whatever mechanisms they may have at their disposal to put an end to this nonsense.
And they can begin by kiboshing the utility's request for a proposed 36% rate hike.
With Con Edison reporting about $12 billion in annual revenues and holding some $25 billion in assets, why must millions of New Yorkers passively sit back and await another disaster (or photo op) before our political leaders will take any affirmative steps?
Our federal, state and local officials need to take action, NOW!