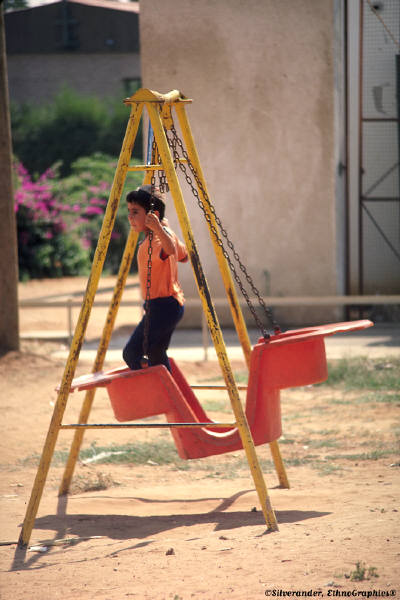 After signing a contract of sale for the purchase of a house in Thiells, New York, Ivette Matos refused to consummate the transaction and sought to be released from the deal (and have her $35,000 downpayment refunded).
The conflict arose when Matos secured a survey and discovered that there were easements which "'severely' limited" the use of the backyard area.
Although the parties' agreement provided that the property would be sold subject to all "covenants, restrictions, easements, reservations, consents and contracts of record," Matos argued that the sellers had concealed the existence of the easements in question by installing a swing-set and fenced-in dog-run in the impacted areas.
When the sellers would not release her from the deal, Matos claimed to be a victim of "fraud" and brought suit in the Rockland County Supreme Court.
Both the Supreme Court and the Appellate Division, Second Department, were unsympathetic to Matos's plight and reiterated that a seller has no affirmative duty to disclose the existence of the easement and that "silence" is not akin to "actionable fraud," unless a seller or its agent engages in some form of deception. Since no such misconduct could be established in this case, the AD2 concluded that the suit was appropriately dismissed and that the seller could retain the downpayment as a result of Matos's failure (or refusal) to close in accordance with the contract's terms.
Was Matos lulled into a false sense of confidence that she was purchasing a home with a larger backyard area than was legally permissible?
Did the AD2 swing the wrong way?

You be the judge!
For a copy of the Appellate Division's decision, please use this link: Matos v. Crimmins