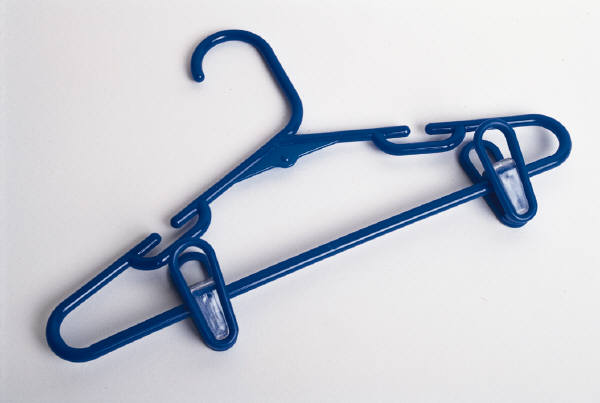 In Pearson v. Chung , the Superior Court of the District of Columbia recently ruled in favor of a dry cleaner who had been sued for $54 million over the loss of a pair of pants.
On May 3, 2005, Roy Pearson, an administrative law judge, took his pants to Custom Cleaners for alterations. A sign behind the counter read, "Satisfaction Guaranteed." Pearson explained that he needed the pants back by May 5 so that he could wear them to work the next morning.
Unfortunately, the pants weren't ready as promised. Soo Chung, one of the store's proprietors, believed the pants had been sent to another location. When Pearson returned the following Saturday, he claims that the clothing offered to him was not his, in part because the pants had cuffs, which he despises.
Pearson informed Chung that without his pants, the suit jacket was worthless, and demanded $1,150 in compensation. When Chung refused, Pearson filed suit in Superior Court of the District of Columbia under D.C.'s Consumer Protection Procedure's Act.
Judge Pearson argued that Custom Cleaners committed an "unfair trade practice" by leaving him unsatisfied, despite their "Satisfaction Guaranteed" sign. According to Pearson, such a sign provides an unconditional warranty that required the store to "honor any claim by any customer, without limitation, based on the customer's determination of whatever would make that customer 'satisfied.'"
Pearson demanded treble damages for seven different alleged violations for each day the store was open after the violations has occurred. He also demanded legal fees, even though he was self-represented.
Amazingly, Pearson calculated his damages to be a whopping $67 million at one point, but later scaled it back to a more modest $54 million.
The Court found that Pearson had not shown by "clear and convincing evidence" that the offered pants were not his. Chung's testimony that the clothing belonged to Pearson was just as convincing as Pearson's testimony to the contrary. Thus, Pearson was unable to carry his burden of proof.
The Court also rejected Pearson's argument that Chung remained liable because he was unsatisfied. The Court concluded that promises, such as "Satisfaction Guaranteed," are given the effect that a reasonable consumer would interpret them to have, not the literal interpretation which Pearson advocated.
In an ironic twist, the Superior Court indicated that it will hold a hearing on Chung's motions for attorney's fees and sanctions.
It seems to us that Judge Pearson is the one who may be hung out to dry.

For a copy of the Superior Court's decision, please use this link: Pearson v. Chung