Lynne F. Stewart was embroiled in a maelstrom when she was accused by the United States government of an array of wrongdoings committed during the course of her representation of a convicted terrorist, Sheik Omar Abdel Rahman.
Stewart had agreed (under oath) to abide with certain security protocols that had been implemented by the United States Bureau of Prisons. She represented that she would only use translators to communicate with her client regarding legal matters and that she would refrain from relaying messages to or from others (including the media).
After a jury trial, on February 10, 2005, Stewart was convicted of "conspiracy to defraud the United States, conspiracy to provide and conceal material support to terrorist activity, providing and concealing material support to terrorist activity and two counts of making false statements" and sentenced to 28 months in prison.
Since these were felony convictions, the First Department's Departmental Disciplinary Committee concluded that "automatic disbarment" was required. The Appellate Division, First Department, concurred and "struck" Stewart's "name from the roll of attorneys and counselors-at-law" retroactively to February 10, 2005 -- her date of conviction.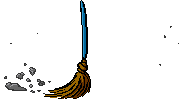 For a copy of the Appellate Division's decision, please use this link: In re Stewart